Eastpointe
A subdivision of Palm Beach Gardens Homes.
Total Homes : 875
Percentage Available: 0.2 %
Gated : Yes
Club Membership : Yes
No-Fee Community : No
Eastpointe
Homes for Sale
| | LOCATION | PRICE | BEDS | BATHS | SQFT | $/SQFT | LOT SIZE |
| --- | --- | --- | --- | --- | --- | --- | --- |
| | 12514 Gross Pointe Drive | Alton Nbrhd 4 Ph 2 | $885,000 | 3 | 3/1 | 2,750 | $322 | 0 |
| | 13768 Sand Crane Drive | Eastpointe Country Club | $700,000 | 3 | 2 | 1,848 | $379 | 10,316 |
| | 12761 Oak Knoll Drive | Eastpointe Sub 13a | $649,888 | 3 | 2/1 | 2,376 | $274 | 7,245 |
| | 13178 Sand Grouse Court | Eastpointe Country Club | $649,800 | 3 | 3 | 1,812 | $359 | 16,684 |
| | 13344 Touchstone Place | Eastpointe Sub 9 | $375,000 | 2 | 2 | 1,622 | $232 | 4,200 |
| | 13219 Sand Grouse Court | Eastpointe Country Club 8 | $340,000 | 2 | 2 | 1,621 | $210 | 11,727 |
| | 6944 Briarlake Circle #102 | Briarwood Condo | $230,000 | 2 | 2 | 1,300 | $177 | 0 |
| | 6166 Brandon Street | Eastpointe Country Club | $6,400/mo | 2 | 2 | 1,328 | $5 | 120 |
| | 13257 Touchstone Place | Eastpointe | $3,400/mo | 2 | 2 | 1,769 | $2 | 365 |
| | 13369 Touchstone Place #102 | Pinewood Condos - Eastpointe Country Club | $2,500/mo | 2 | 2 | 1,000 | $3 | 365 |
| | LOCATION | PRICE | BEDS | BATHS | SQFT | $/SQFT | LOT SIZE |
| --- | --- | --- | --- | --- | --- | --- | --- |
//= get_the_title() ?>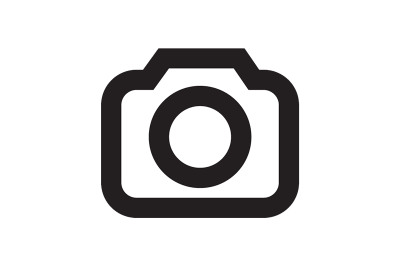 $749,900
4 beds, 3 baths, 2,565sqft, $293/sqft, lot size 10,354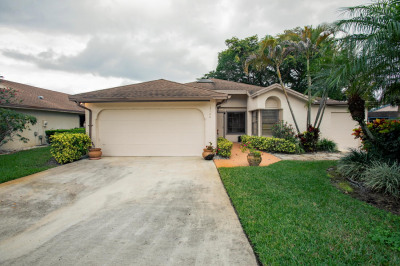 $575,000
2 beds, 2 baths, 1,707sqft, $337/sqft, lot size 3,596
Eastpointe Map
Loading map...
Eastpointe Homes For Sale
Eastpointe Country Club is found within Palm Beach Gardens Real Estate in a picture-perfect location. The northern entrance borders Donald Ross Road just north of Jupiter and west of I-95. The southern entrance is on Hood Road near Mirabella and Old Marsh Country Club off of Central Boulevard. The club along with the community began development in the 1970's, and opened officially in 1974. In 1981 the Eastpointe Golf and Racquet Club was developed, which brought a second world-class club to the community. In 2015 these two private clubs merged to become what we now call Eastpointe Country Club. Eastpointe may be one of the best kept secrets in all of Palm Beach Gardens!
In total there are 875 homes and condos within the 300 acres of Eastpointe. All the homes are set on large lots, and offer gorgeous views of the beautiful green open spaces that are prevalent throughout the club. There are many different options to choose from depending on your taste and budget. Most homes are built in the Old Florida style and range from 2 bedroom condos up to 4 bedroom single family homes with over 3000 square feet.
The condos are located in a separate community within Eastpointe, called Briarwood. The 117 homes here were built in 1981 of desirable CBS construction. All the condos are located within two-story buildings, and have two bedrooms with two baths, and 1,000 total square feet of space. Residents in Briarwood are allowed one pet between 21 and 30 lbs, and are provided with two assigned parking spaces along with guest parking.
Eastpointe Country Club
Eastpointe Country Club is known for wide-open green spaces and spectacular natural surroundings. Throughout Eastpointe there are over two thousand native Live Oak and Slash Pine trees, in the beautiful setting of lakes and rolling fairways. Wildlife flourishes here, and Eastpointe Country Club has achieved designation as a "Certified Audubon Cooperative Sanctuary" through the Audubon Cooperative Sanctuary Program for Golf Courses, and is known as one of the world's top environmentally sensitive facilities.
Eastpointe is unique in that it has 2 beautiful golf courses. The excellent 18-hole Fazio golf course is a natural masterpiece, and attracts many people to the club. Built in 1974 around natural lakes, the East Course was designed by George Fazio along with his nephew Tom. The par-72 course is set over 7011 yards, and is enjoyed by players of all skill levels. The West Course opened in 1982, and was also designed by Tom Fazio. This is a par-70 championship course that offers a more complex challenge to players. Here you will need to work on your accuracy and precision in order to navigate the many water hazards and narrow fairways. Membership at Eastpointe Country Club includes access to the two golf courses, along with access to the four PGA Accredited Golf Professionals on staff. The clubhouse is located on the 18th hole and offers panoramic views to enjoy with cocktails or dinner. There are many dining options for members including a formal dining room, and Grille and bar.
There is a Fitness Center on site with six lighted Har-Tru tennis courts and USPTA Certified tennis professional offering private tennis lessons. The fitness center offers personal training and an on-site physical therapist, as well as the cardiovascular machines and strength training equipment you would expect. There are also many group fitness classes for residents to choose from. Aqua Aerobics can be enjoyed at the satellite pools until the new Recreation center is built with its 2 new pools.
A new recreation center is planned for a grand opening in 2021 with no assessment to its residents.  It will feature a 7000 sq ft gym with dedicated space for Pilates and yoga as well as group fitness classes all over looking the new aquatics pool.  Also included is a casual sports like bar and bistro with indoor and outdoor seating overlooking a second pool with beach entry.  There will also be a hot tub and fire pit to enjoy.
Eastpointe Country Club offers many social opportunities for residents and members, and there are many specialty clubs to enjoy such as a book club, card players club, the social and culture club, and the Eastpointe young professionals and families.
Palm Beach Gardens
Eastpointe is located in the heart of Palm Beach Gardens which is an affluent area because of the year round desirable weather, shopping, restaurants, access to Palm Beach, and the proximity to Palm Beach International, and of course our famous beaches.
Abacoa Town Center is just minutes away from Eastpointe and offers shopping, dining and regular local music concerts and festivals. Abacoa is also home to the Roger Dean Stadium which is the spring training facility to both the Florida Marlins and the St. Louis Cardinals. Just east on PGA is The Gardens Mall, an excellent shopping destination.
Palm Beach Gardens has many public recreation options, including the Burns Road Recreation Center which offers a lap pool, competitive swimming, water slides, and splash park. The park has baseball fields, batting cages, and a multipurpose field. The city ensures that 30% is devoted to preserve areas which enables residents to take pleasure in the magnificent greenery and park places through the town. Throughout Palm Beach Gardens there are several choices for dining out to satisfy every preference, including several restaurants on the water.
Also close by are the stunning beaches of Juno, and the Gulf Stream which is a notorious fishing paradise! It's only a brief drive to Worth Avenue and Palm Beach Island. The Florida Turnpike, I-95, and Palm Beach International airport are easy to reach from the club.
There are an array of fantastic schools nearby such as Timber Trace Elementary, Watson Duncan Middle School, and William Dwyer High School as well as many private schools.
One of the attractive things about Eastpointe Homes For Sale is the affordability of the club. Membership is mandatory but one of the least expensive in the area, and it includes access to all the amenities. Residents can choose from several membership options to suit their needs. If you would like further information on Eastpointe Homes For Sale or would like to begin your search for a home here, please contact one of our dedicated team today.
Membership Information
Community Videos
Eastpointe Market Status
Eastpointe, FL Market Report & Stats
Updated for

December

Dec 2022
Dec 2021Dec 2020
% Diff
Avg Sold Price
-

-

-

-

-

New Properties on Market
-

-

-

-

-

Sold % of Ask Price
-

-

-

-

-

Avg Sold Price/SqFt
-

-

-

-

-